Caribbean Conch Chowder

7.99

Spicy tomato based with conch, vegetables and corn.

Florida Seafood Soup

17.99

Shrimp, calamari, scallops, mussels, fish and fresh spinach in a tomato fennel broth.

chesapeake crab cake

16.99

On top of a bed of tropical vegetables, with red pepper beurre blanc.

Grilled Jamaican Jerk Wings

12.99

Marinated in jerk spices, oven roasted and finished on the chargrill.

Coconut Fried Shrimp

13.99

With cool yogurt lime dipping sauce.

Caicos Conch Fritters

14.99

Cocktail and tequila remoulade sauce.
served with warm tortillas and salsa.

Prince Edward Island mussels sautéed with garlic, white wine and fine herbs in cream or marinara sauce. Add a bed of linguine. 4.99

Crispy pork and vegetable dumplings with ponzu sauce.

Thin white cheese pizza with mozzarella, pecorino cheese and Roma tomatoes.

with tomato, cucumbers, greek olives and a side pita and tzatziki sauce.

served with Marinara Sauce on side.
Subscribe to Aruba Beach Cafe for the latest information on seasonal dishes, new wines, special events, and more.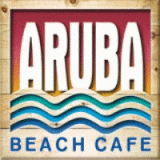 Open 7 days a week!
Mon – Tues: 11 am – 1 am
Wed – Sat: 11 am – 2 am
Sunday: 9 am – 1 am

ARUBA BEACH CAFE
1 Commercial Blvd.
Lauderdale-by-the-Sea FL 33308
(T) 954-776-0001